Key Disciplines
Discipline Construction
HNFNU has been adjusting the discipline structure actively and strives to forge the characteristic disciplines based on the idea of "to emphasize the prominence, take the general into account, exert the advantages and forge features". Curriculum and Teaching Methodology, Fundamental Mathematics, Theory of Literature and Art, Educational Technology, Developmental and Educational Psychology, Chinese Marxism and other six sub-disciplines have been appointed to be the key of the university-level discipline construction. In 2012 "curriculum and teaching theory" has become the key provincial discipline. After several years of construction, the whole key disciplines have built 217 scientific research projects, of which 26 are at national (ministerial
)
level. By the end of 2014, 774 academic papers had been published, including 37 papers on SCI
,
25 papers on EI
,
7 papers full passage copied by Information Center for Social Sciences, EUC and 198 core papers on CSSCI and CSCD. Thirty-four academic monographs and textbooks had been published. Seventy-three awards in academic research and teaching had been achieved.
To promote healthy and rapid development of school disciplines construction, Developmental Planning for the Twelfth Five Discipline Construction in Hunan First Normal University
,
University Key Disciplines Management(for trial)
,
University key disciplines financial management regulations
,
Selection and Assessment

Approach for the leader of the Key Disciplines (for trial)
,
and other documents have been drafted.
Key Disciplines during the Twelfth Five-Year of Hunan Province
| | | | | |
| --- | --- | --- | --- | --- |
| Discipline | College / Department | Person in Charge | Management Department | Approved Year |
| Curriculum and Teaching Methodology | Educational Science | JiangRong | Hunan Province Education Department | 2012 |
Key Disciplines in Hunan First Normal University
| | | | |
| --- | --- | --- | --- |
| Discipline | College / Department | Person in Charge | Approved Year |
| Curriculum and Teaching Methodology | Educational Science | Wang Jianping | 2011 |
| Basic mathematics | Mathematical and Computer Science | Yan Ying | 2011 |
| Theory of Literature and Art | Literature and Journalism | Deng Shaoqiu | 2011 |
| Education Technology | Information Science and Engineering | Li Yongfan | 2011 |
| Developmental and Educational Psychology | Educational Science | Fan Xinghua | 2011 |
| The Study of the Sinicized Marxism | Marxism | Peng Yueying | 2011 |
| Applied Mathematics | Mathematics and Computer Science | Hou Yaoping | 2012 |
| English Linguistics | Foreign Language | Liu Xiangqing | 2012 |
| Business Administration | Business | She Guoqiang | 2012 |
| Musicology | Music and Dance | Li Xiaojun | 2012 |
| Design Art | Art and Design | Fan Yingchou | 2012 |
| Physical Education and Training | Physic Education | Wang Jinqiou | 2012 |
The Achievement of Key Provincial Discipline Construction
Discipline

Projects Total

New projects

Papers Total

Published papers

Academic

Book

Course Book

Achievement Awards above Provincial Level

National Level

Ministry and Provincial level

Others

The Core of Peking Univ ersity

CSSCI

Curriculum and Teaching Methodology

48

0

46

2

150

52

33

3

8

1
The Achievement of School-Level Key Discipline Construction
Statistics of New Projects Approved in the Period of Key Discipline Construction (1)
Number

Discipline

Key National Project

National Fund Projects in General

Projects of Education Ministry

Scientific Research Projects of Provincial Science and Technology Office(Social Science

Educational Reform Projects of Provincial Education Department

Other Provincial and Departmental Projects

Horizontal Projects

Total

1

Curriculum and Teaching Methodology

4

3

6

7

20

2

Basic Mathematics

3

4

11

18

3

Theory of Literature and Art

8

8

16

4

Education Technology

2

5

16

3

12

38

5

Development and Educational Psychology

1

1

1

1

14

18

6

The Study of Sinicized Marxism

3

3

10

8

1

25

7

Applied Mathematics

3

1

3

7

8

English Linguistics

12

14

26

9

Business Administration

1

8

4

7

20

10

Musicology

3

1

2

6

11

Design Art

2

2

6

10

12

Physical Education and Training

7

2

4

13

Total

12

14

75

63

53

217
Statistics of New Projects Approved in the Period of Key Discipline Construction (2)
Number

Discipline

Total of Papers

Including

National Awards

Provincial Awards

Academic Books

Course Books

Level A

Level B

Whole Reprints

1

Curriculum and Teaching Methodology

67

18

Reprinted by RUC:

3

1

2

7

2

Basic Mathematics

41

5

SCI:16

EI:5

1

2

1

3

Theory of Literature and Art

66

1

28

3

6

3

4

Education Technology

73

1

37

SCI:9

EI:9

1

2

9

5

Development and Educational Psychology

37

1

19

1

2

5

6

The study of Sinicized Marxism

60

2

24

7

2

7

Applied Mathematics

24

1

2

SCI:12

EI:9

3

1

8

English Linguistics

142

15

Reprinted by RUC:

4

1

2

7

2

9

Business Administration

68

20

EI:1

2

4

1

2

10

Musicology

57

4

8

36

3

2

11

Artistic Design

51

7

EI:1

1

12

Physical Education and Training

88

13

1

7

2

1

Total:

774

6

192

69

13

60

34

34
Copyright @ 1996-2015 All Rights Reserved by Hunan First Normal University
Address: No.1015,Fenglin Road(the 3rd),Yuelu District,Changsha City,Hunan Province,PRC
湘ICP备05000548号 湘教QS1-200505-000191 Email: hnysxcb@126.com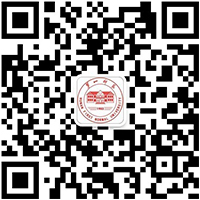 Official WeChat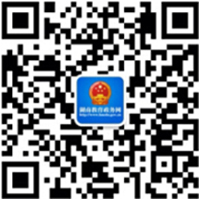 Hunan education administration network