HNFNU at a Glance
Known as "The Millennial Academy & CentennialTeacher EducationUniversity", Hunan First Normal University (HNFNU) is one of the birthplaces of Hunan culture and modern teacher education in China. In 1161, a renowned scholar in the Southern Song Dynasty named Zhang Shi founded Chengnan Academy, the precursor of HNFNU. In 1903, the academy was renamed Hunan Faculty of Education, starting to provide modern teacher education.9 years later, its name was changed into Hunan First Public Normal School. In 1949, the school was renamed Hunan First Normal School. It adopted its current name in 2008, officially becoming a university. A decade later, HNFNU launched a project to develop graduate programswith the approval of the government. In 2019, it was listed among the first-tier universities in Hunan province's college enrollment system. In 2021, HNFNU and Hunan Normal University, the top teacher education universityin Hunan Province,co-developed joint master's degree programs, supported by the Ministry of Education of PRC. HNFNU has been awarded a number of titles:KeyNationalSiteforHistorical & CulturalPreservation,National Education Base forthe Research and Practicum ofPrimary and Middle School Students, National Pilot Institution for Education System Reform, National Base for Chinese Language Promotion, Pilot Higher Education Institution in AI-Aided Teacher Cultivation of the Ministry of Education , andInstitution forReform inExcellent Primary School Teacher Cultivationof the Ministry of Education.
HNFNU has two campuses, the Chengnan Campus and the Dongfanghong Campus, covering an area of around 221.74 acres. It comprises 12 schools, 1 academy, 3"modern industry"faculties, and 2 affiliated primary schools, with more than 20,000 students. Its library, with an area of 28, 000 square meters, is home to over 2millionpaper books and more than2milliondigital ones.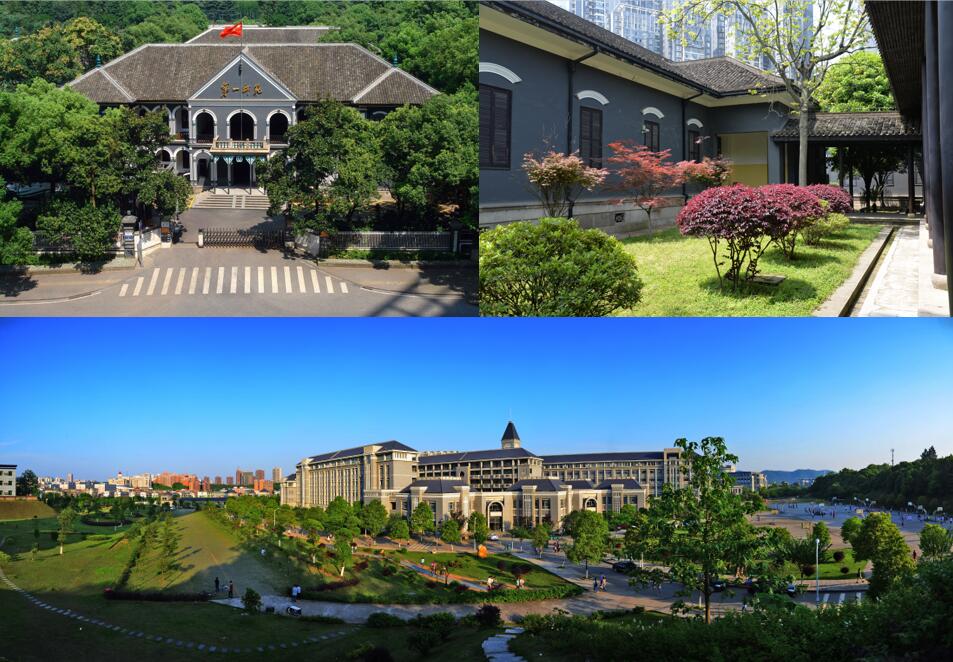 HNFNU boasts its rich cultural legacy and distinctive teacher education.HNFNUisthe alma mater ofapantheon of founding fathers of PRC, trailblazing educators and historical figures in China.Among a constellation of its celebrated alumni is Mao Zedong, the first president of PRC, who studied and worked for as long as 8 years at this university, a period that made a great statesman out of a young student.Acclaiming it as a good educational institution,Mao dedicatedto HNFNU his inscription "being the people's pupil before becoming their teacher", which is now the motto of the university. One of his teachers, Xu Teli, inscribed "seek truth from facts rather than from groundless assumptions",which has become the spirit of the university.
Straddling its century-long tradition of teacher education and engagement in emerging industries of the country, HNFNU aspires to create an academic community characterized by a diverse range of disciplinary focuses, persistently branching out into other types of education than its signature primary education and broadening the spectrum of its non-education fields of studies. Currently, it has shaped an interdisciplinary academic landscape featuring teacher education, invigorated by its momentum in the field of electronic information, and covering fields of pedagogy, literature, science, engineering, economics, management, law, and arts.HNFNU has 4 featured applied disciplines on provincial level, namely pedagogy, mathematics, Marxist theories, and music & dance;3 provincial-level teams of scientificinnovation;and 26 provincial-level platforms, including Engineering Technology Research Center for Key Technologies and Application of Smart Education, Hunan Key Laboratory for Children's Psychological Development and Brain & Cognitive Sciences, Hunan Key Laboratory for Information Technology in Primary and Secondary Education. Over the latest 5 years, HNFNU launched over 1,200 scientific programs that are at or above provincial level, including near 100 national-level programs, and has won 18 awards at or above provincial level in natural science and social science, having greatly contributed to the economic and social development of Hunan province.
Catering to primary & secondary education and local social & economic development, HNFNU centers around cultivating versatile talents with expertise, social responsibility and innovative ideas.The university currently has 34 undergraduate programs, including7in-development national first-class programs (Chinese language and literature,primary education,educational technology,mathematics and applied mathematics,marketing, musicology, andmoral & political education) and 14in-development provincial first-class programs. Its programs in teacher education (primary education, moral and political education, science education, Chinese language and literature, mathematics, and English language) are aimed at cultivating leading talents in primary education for education modernization in Hunan province; its programs in information and AI technology (electronics, communications, computer science, and artificial intelligence) are aimed at contributing to building a"digital manufacturing Hunan"; its programs in art and creation (fine arts, musicology, dance studies, internet and new media, and visual communication design) are aimed at contributing to culture fostering in Hunan and making an international culture and creation center out of Changsha; its programs in business and management (marketing, and international economics & trading) are aimed at promoting the development of the Changsha-Zhuzhou-Xiangtan metropolitan area and cultivating competent talents in business and management for making a national central city out of Changsha. The university won 1 second prize of the National Higher Education Teaching Award and 37 prizes of the Hunan Higher Education Teaching Award. It is devoted to cooperation with local governments, including Changsha government, Yiyang government, and Shaoshan government, and enterprises, including Macrolink Group, Sany Heavy Industry Co., Ltd., and Changsha Hantang Real Estate Co., Ltd.. Since its founding, HNFNU has cultivated over 120,000 brilliant teachers and talents in a variety of fields, constituting a mainstay in the primary education and economic & social development in Hunan province.
HNFNU has a high-standard faculty adhering to professional ethics, having great expertise, and devoted to the cause of education.It currently has over 1,300employees, including 1098 faculty members, 112 professors, 314 associate professors, and 352 doctorate degree holders.47 of its scholars are candidates for National "Hundred-Thousand-Ten Thousand Talents Project", National Outstanding Young and Middle-Aged Experts, "Supporting New-Century Talents Project" of Ministry of Education, or "121 New-Century Talents Project" of Hunan Province, or experts entitled to special allowance from the government. 1 of its teams of teachers has made it into the Ministry of Education's first list of "National Huang Dalian-Style Teams of Teachers", a reward for distinguished teaching and research teams in China's higher education institutions.
Devoted to opening up in education, HNFNU persists in exploring and developing joint programs with institutions within and beyond China.It has established partnership with20universities of countries ranging from US, Canada, UK, France, Austria, and Russia to South Korea, Malaysia, and Thailand, as well as with nationally recognized universities such as Beijing Normal University, Capital Normal University, Hunan University, Shanxi Normal University, Xiangtan University, and Hunan Normal University, running a variety of programs such as joint undergraduate/graduate programs, exchange of researchers and teaching staff, exchange of students, academic collaborations,international Chinese language education, international summer camps, and short-term study in Hong Kong. HNFNU has gone far on its way to create an international HNFNU community that adheres to its Chinese identity yet embraces cultural diversities.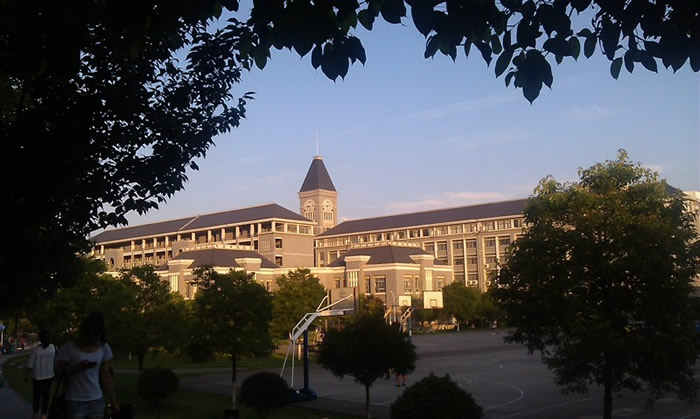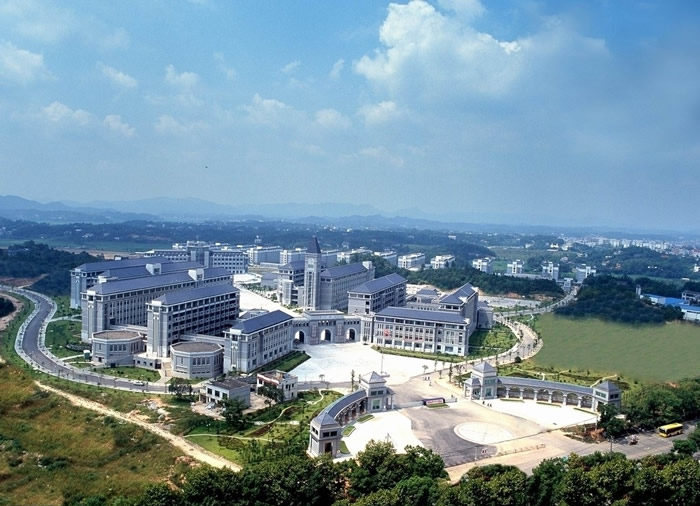 Copyright @ 1996-2015 All Rights Reserved by Hunan First Normal University
Address: No.1015,Fenglin Road(the 3rd),Yuelu District,Changsha City,Hunan Province,PRC
湘ICP备05000548号 湘教QS1-200505-000191 Email: hnysxcb@126.com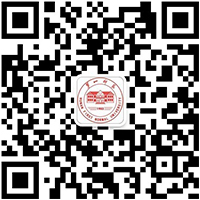 Official WeChat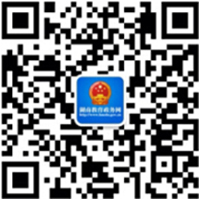 Hunan education administration network